Who We Are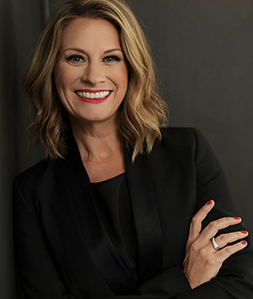 Julie Sellers, Founder and CEO
After a bold move from Europe to the US, Julie Sellers founded Ellevated Outcomes to offer a new service for creative entrepreneurs: customized business strategy and advice that will change the trajectory of their businesses and lives.
In early 2017 Julie completed her Executive MBA in Paris, France while simultaneously building a multi-million dollar financial services business in London, England. Prior to London, Julie resided in Boston, Massachusetts where she advised c-suite executives on where to expand their business internationally, what new products they should add to their company's portfolio, and how to streamline sales and operations to increase revenue while decreasing effort.
After years spent developing her personal business strategy, 2017 presented the perfect opportunity to take action. Julie packed up her family and moved to Nashville, Tennessee to execute her years-in-the-making plan. Nashville was the ideal place to build a company that married Julie's love of business and unique international experience with a longing to work with people who think creatively.
Julie has worked with new and existing businesses in several dimensions:
Building new practices with infrastructures that are primed for growth.
Realigning businesses with target markets that magnify their strengths and create more profitable opportunities.
Creating new services and pricing models.
Assessing new business opportunities – advising when to expand and when not to.
As a lifelong student of business, Julie asks "Why?" until she's explored every possibility, taking no assumptions for granted. She does things deeply and well in lieu of skimming the top. Most importantly, she revels in helping others visualize a future that is aligned with personal and professional goals, then devising a strategy, actions, and accountability plan to get them there.